Welcome to the Whitley County Fiscal Court Website

Whitley County is located within the Cumberland Plateau of southeastern Kentucky, which is greatly overlapped by the broad Eastern Coal Field region of the state.

Because of its location in the midst of Cumberland Mountains, elevations in the county range from 723 to 2220 feet above sea level. 38,000 acres of western Whitley County are preserved within the Daniel Boone National Forest. Cumberland Falls, located in Cumberland Falls State Resort Park, is the site of the largest waterfall in the Commonwealth of Kentucky. Both Daniel Boone Forest and Cumberland Falls State Park are operated by the Kentucky State Parks system, also located in the county. Two regionally significant waterways meander through the county, namely the Laurel and Cumberland rivers.

The University of the Cumberlands (formerly known as Cumberland College), located in Williamsburg, is the largest private university in Kentucky, along with Eastern Kentucky University whose branch is located in the Northern portion of the county. These universities provide excellent educational opportunities of higher learning for our community.


Dear Friends,

On behalf of the County of Whitley it is with great pleasure that I welcome you to our 200th anniversary. We have a unique topography, and a rich history and culture that is reflected in every corner of Whitley County.

Our Bicentennial provides a moment in time to acknowledge our great triumphs, from innovations that created industry to world class educational facilities. We have also known, and overcome, severe economic challenges. Whitley County continues to gain momentum and recognition across our region.

Throughout the centuries one invaluable resource stands out, our people. Let 2018 be our Bicentennial Bridge during which we will honor our deep roots in history while acknowledging the changes that we must implement to offer opportunities for generations yet to come.

Pat White, Jr.

Click here for a monthly schedule of events for the Whitley County Bicentenial



Click the following link to check out a great Power Point presentation with several photos of Whitley County through the years

:





Click the image to see a wonderful

NEW

final video of the ride!!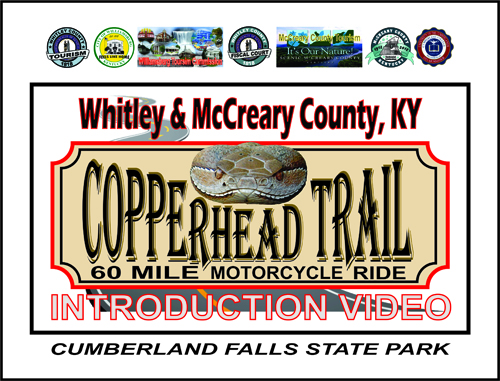 Copperhead Trail
A 60 Mile Motorcycle Ride
Whitley and McCreary County

Click on image for larger map.
For More Information:
Contact 606 549-6010
Click the image to see video from South Park Baptist Church on our Facebook page: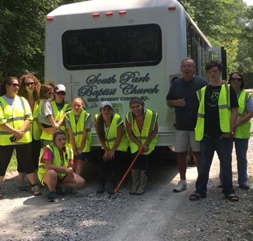 | | |
| --- | --- |
| | Click below to follow us on Facebook |